Why Makeup Artist don't offer eyes only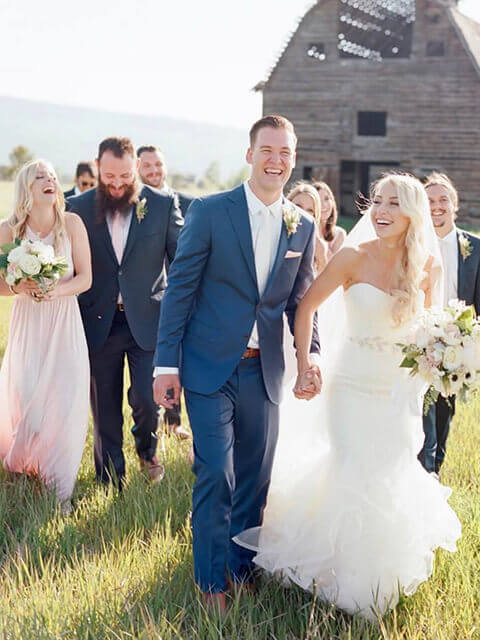 This is a great question and I get asked this a lot with Brides and bridal parties alike. Between that and budgeting, I totally understand where this question comes from!
First and foremost, my concern on your wedding day is the longevity of your makeup and my skills and products used as a makeup artist. Simply put, I can't guarantee the longevity of makeup I didn't do – not just the product choice itself, but the way in which it is applied and set. If someone sits in my chair with makeup already on, I have to guess how well it's going to hold up and whether or not my proffesional products will mesh well with what is already there. While this doesn't necessarily spell disaster, it's definitely not ideal.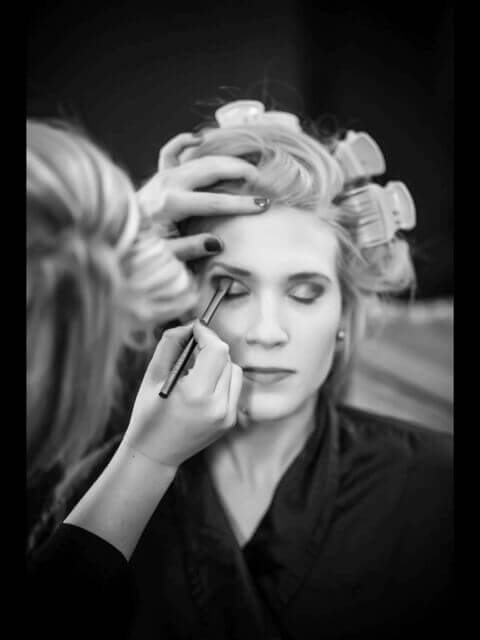 I also can't predict the camera-readiness of makeup I didn't do. Some products (and application styles) are either a poor color match or simply too shiny, sparkly, heavy, or dusty-dry to work well on high-definition cameras. Worse, what appears fine to the naked eye might look very distracting on camera, and that's a bummer when you only get one shot at documenting your wedding day. (Remember these disastrous red carpet photos? The culprit: excessive application of translucent 100% silica powders on dry skin: invisible to the naked eye but a huge no-no for flash photography! In some cases, the actresses themselves overapplied the offending powder after leaving their pro artists' chairs, but guess who generally gets the blame?)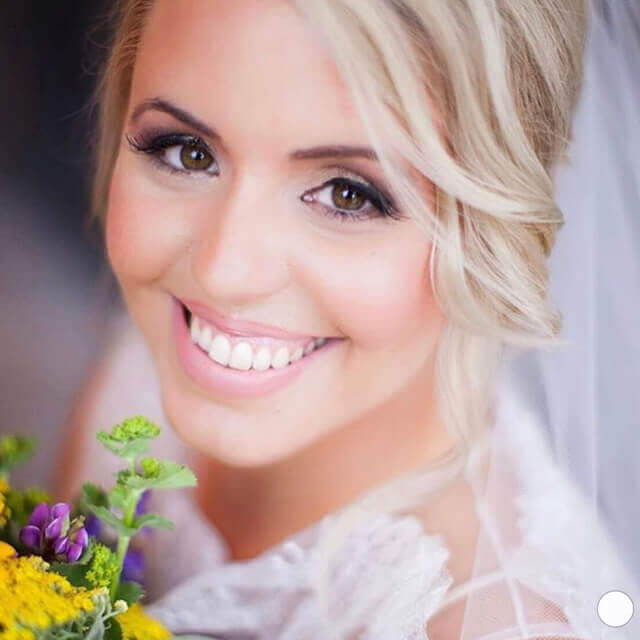 While just eye makeup can enhance photos it is still my least concern with an all over makeup application that looks good in photos. Most of the photos you'll get with your bridal party will be pulled back far enough that complexion stands out the most. You want you skin to look beautiful and flawless.
Finally – and this might be the most important point of all – I have seen firsthand how much more relaxed and happy everyone is when they don't have to worry about their makeup. The day of a wedding can be pretty chaotic, so having this piece taken care of is a real treat for everyone involved. This is undoubtedly why so many of my brides include beauty services as part of their gift to the group.
Having a flawless face with the do's and dont's for camera ready makeup is a huge plus when you are hiring a proffesional makeup artist. My goal is to make you not only still look like yourself but a more enhanced version and to create a timeless image for the photos you will cherish for a lifetime.